Happy All-Hallowes Eve!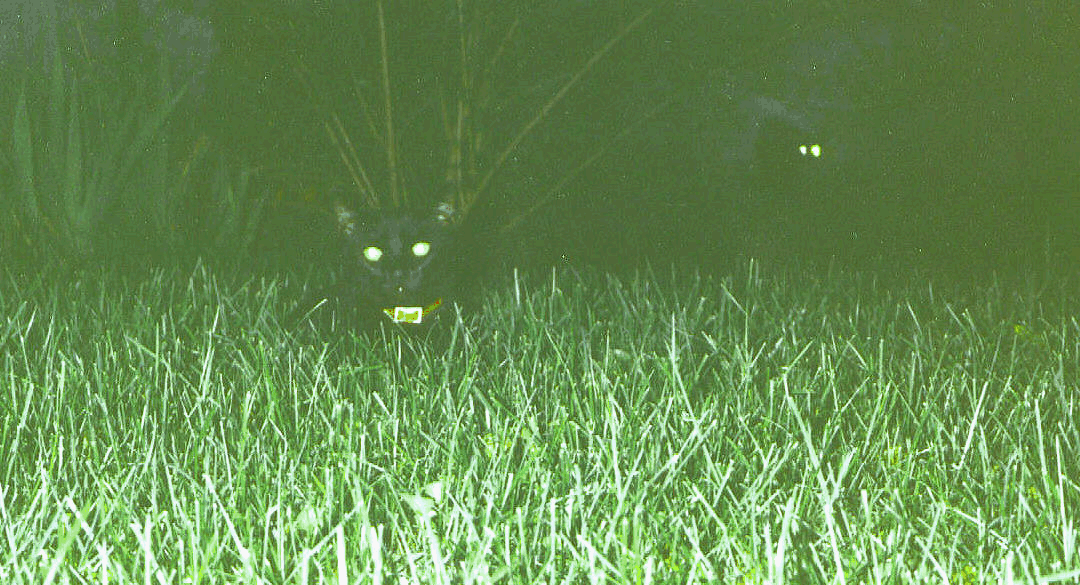 Nemo and Zoe prowl the Ellicott City Veldt--be afraid, but not too afraid.
Reqies-cat in pace, Nemo and Zoe, 7/1990-6/20-2009, 4/1989-10/1/2012
"He's just a little cat, you know." "She's Zoe the cat, the wonderful, wonderful cat."
"Feare no more the heate o' th' Sun,
Nor the furious Winters rages"