Meet the Press: Hand-Press Printing, 1460-c.1800
Thanks to the Rare Book School (U.Va.) for permission to display these images taken in the July 23-28, 2006 session.
A "Common" or Wooden Hand-Press at Alderman Library, U. Virginia (Rare Book School)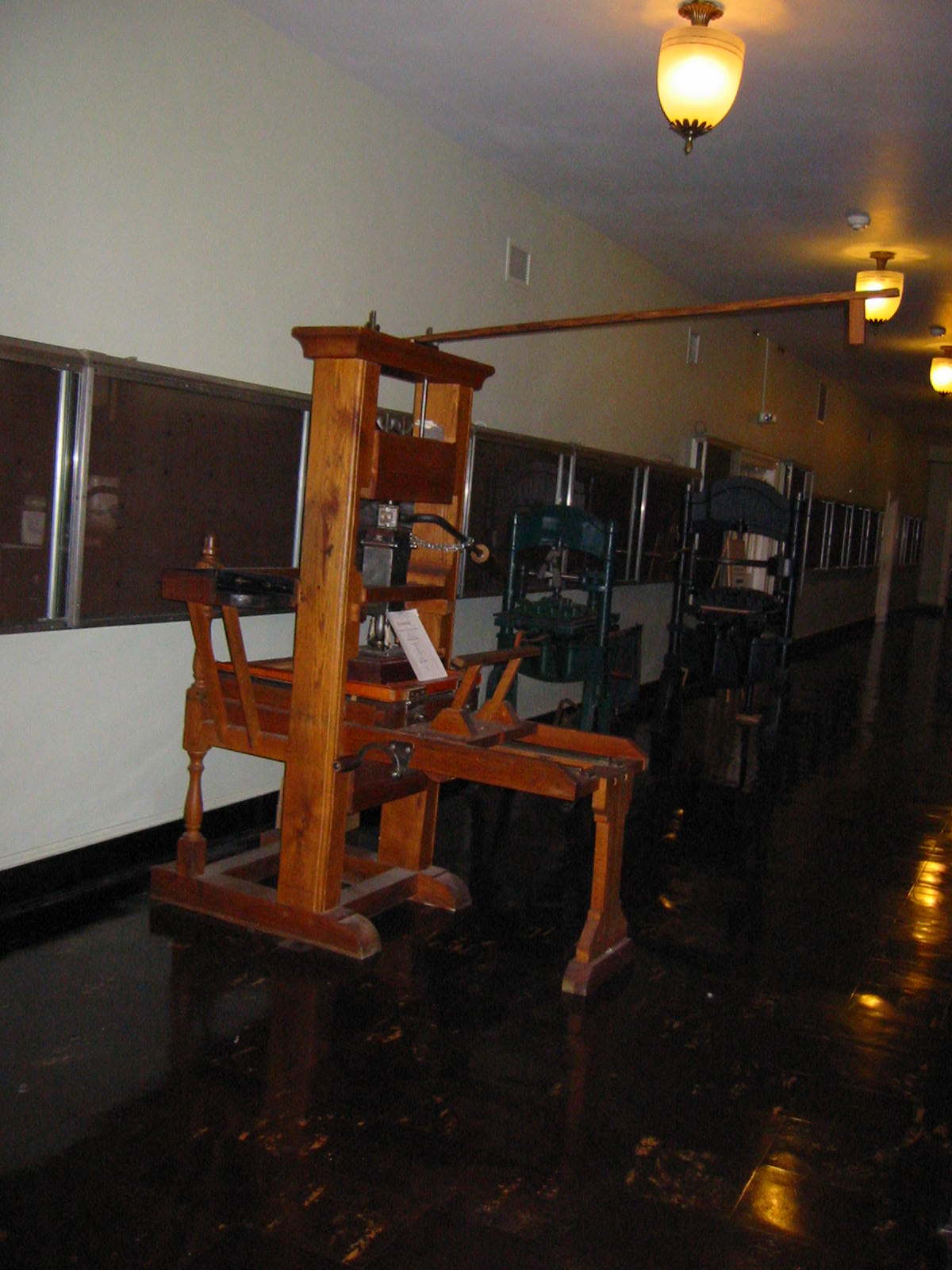 The Working Side of the Press--ink stand to the left; lever to pull impressions is chained when not in use to prevent accidental damage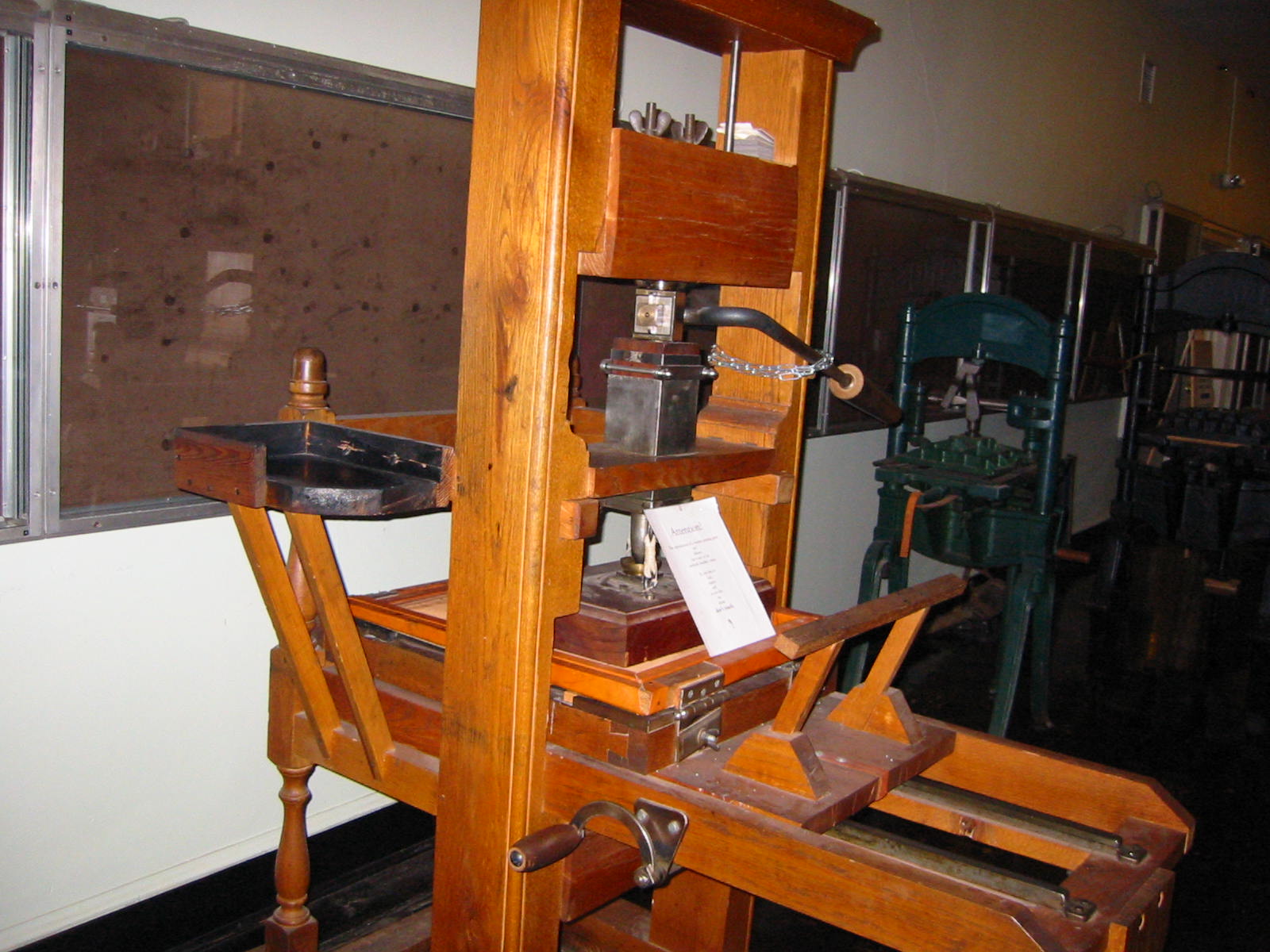 The Plate--when the lever is pulled, the "platen" or plate presses paper into inked type on the rolling "Coffin" Below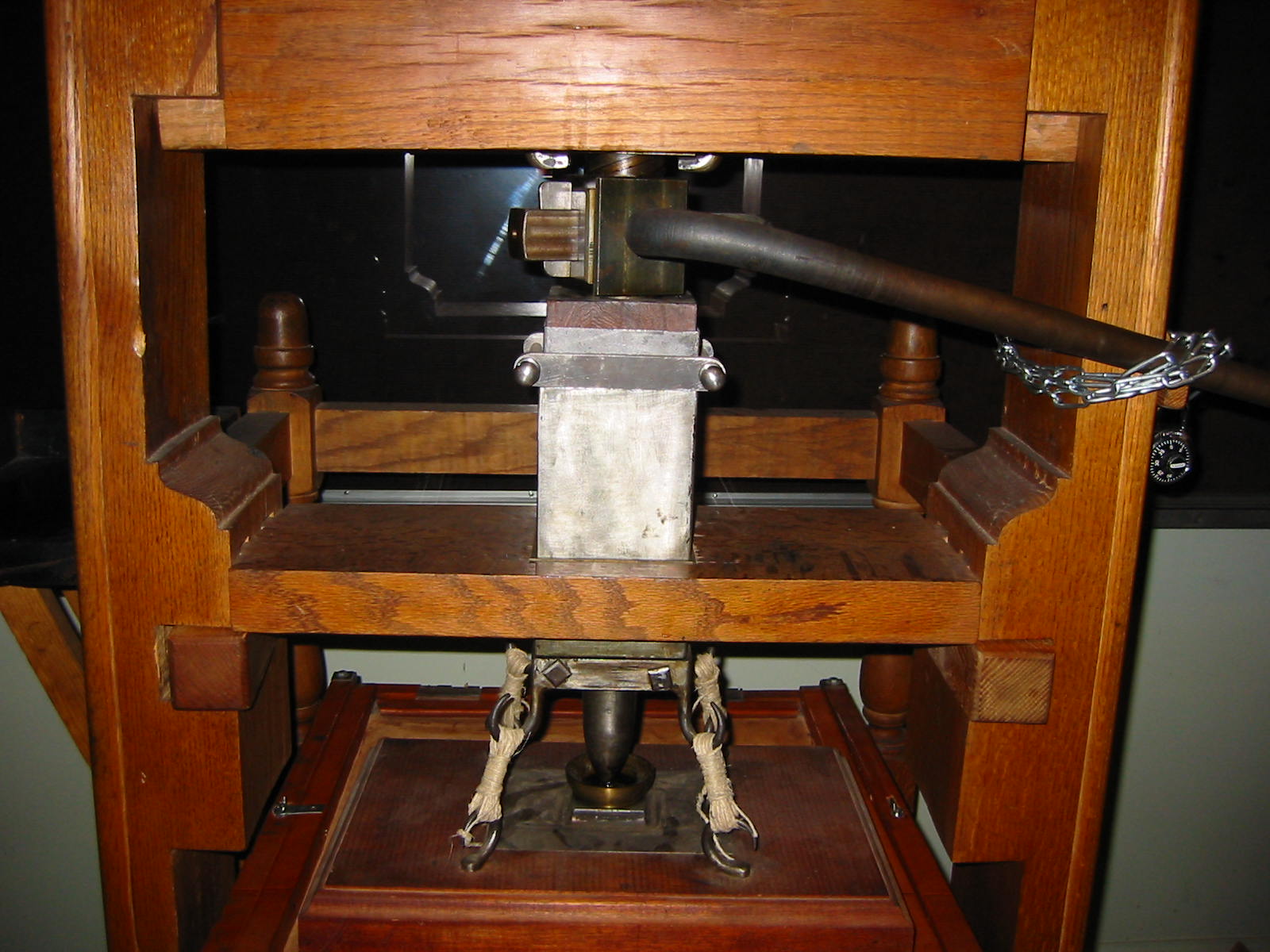 The Rounce--this handle turns the screw mechanism that moves the coffin carrying the paper and type under the platen for a "pull"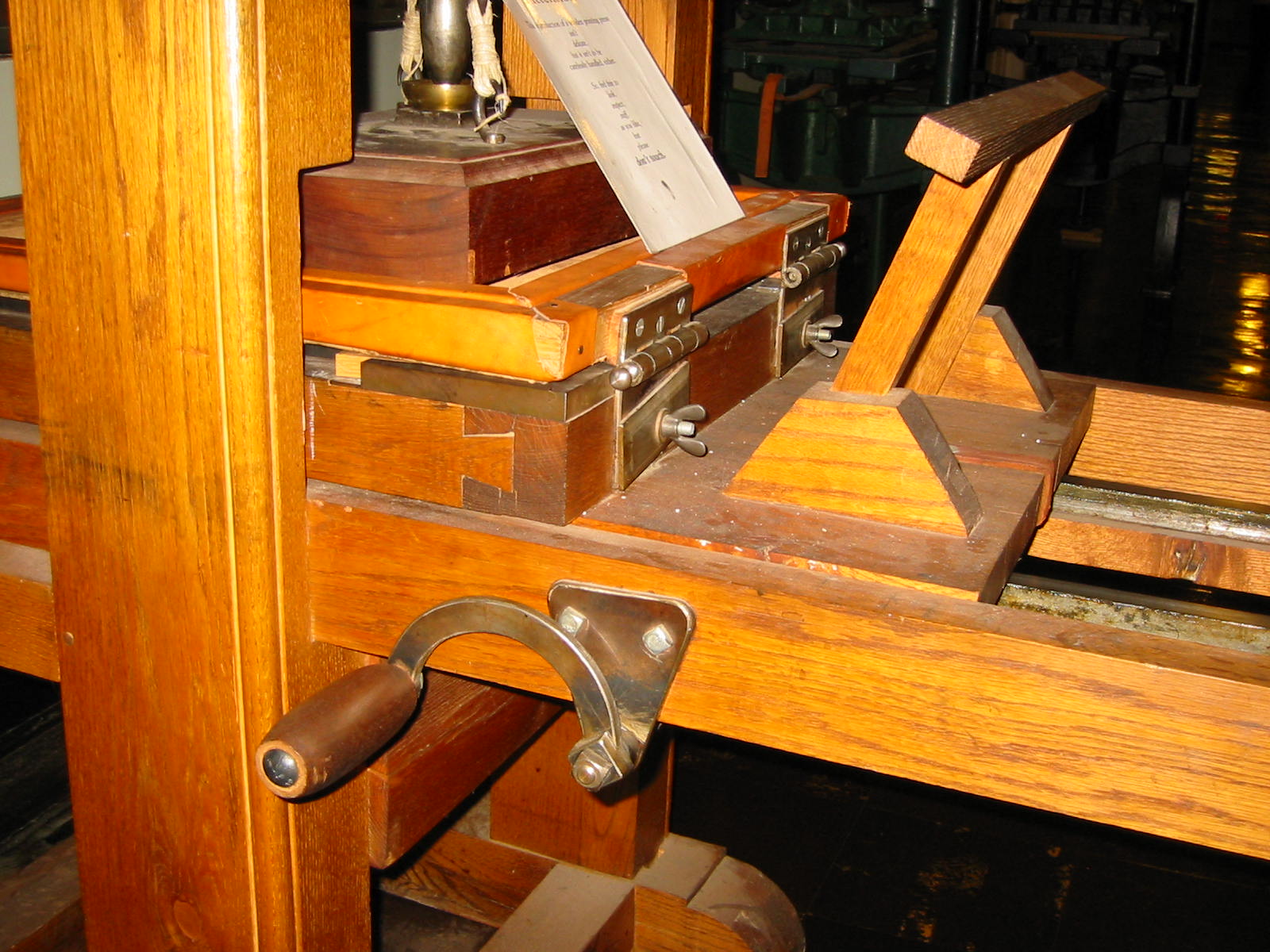 The Ink Reservoir--printing ink is much thicker than pen ink, about the consistency of cooling wax with a pronounced "tack" that can "pick" lint from poorly made paper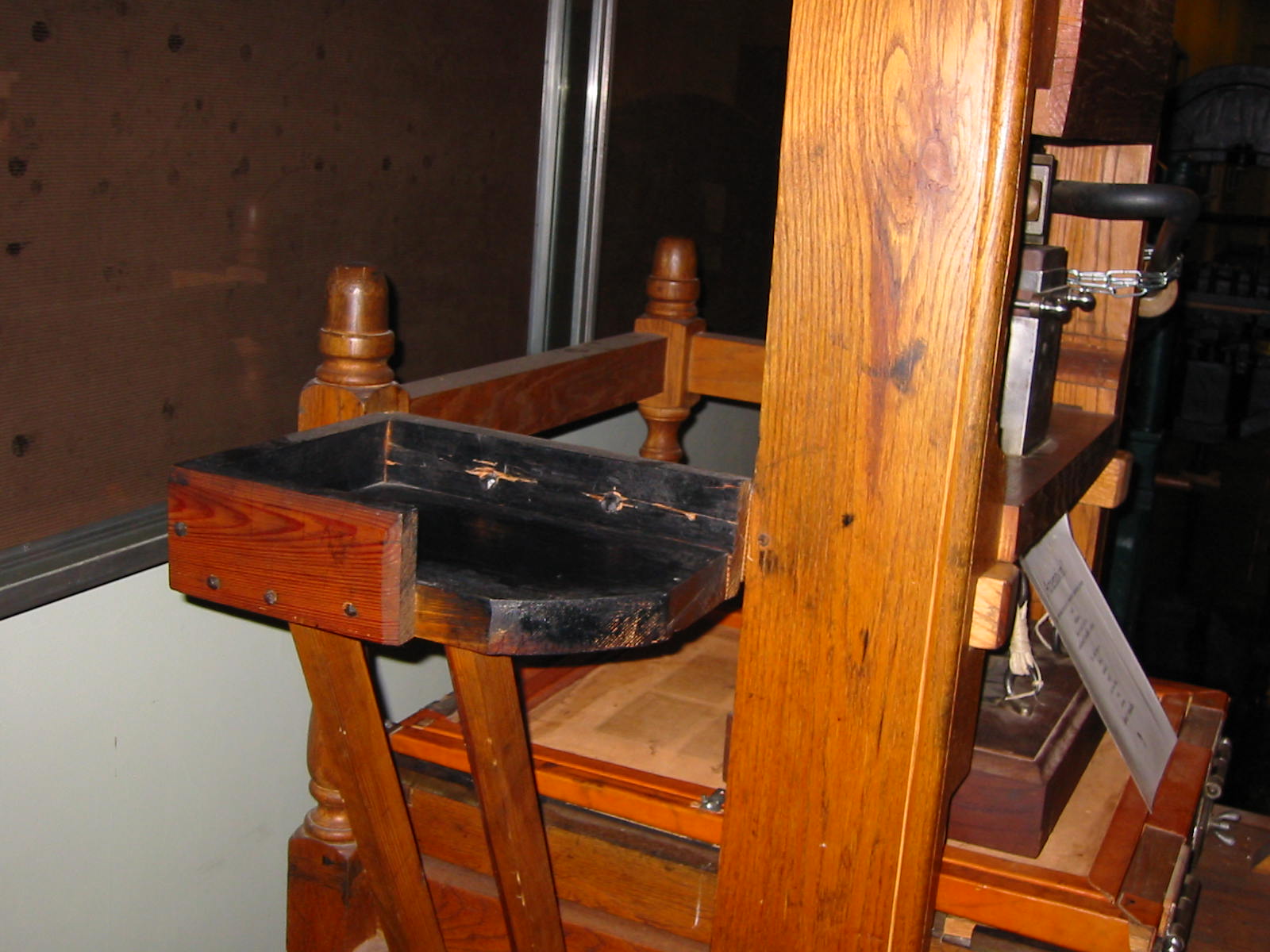 Ink Balls--though there does not appear to be much ink on the sheepskin surface, the ink balls are charged with enough to ink a four-up quarto impression