Biology 107: Historical Nutrition Laboratory
The Fenneman-Birch Cookbook. (in use ca. 1827-1861?) 25 x 16 cm. Faded marbled pasteboard cover, quarter-bound in leather. Binding is fairly sound but has begun to "start" (split) at pages numbered 12-13. Total 59 leaves, plus numerous single-leaf inserts containing additional recipes.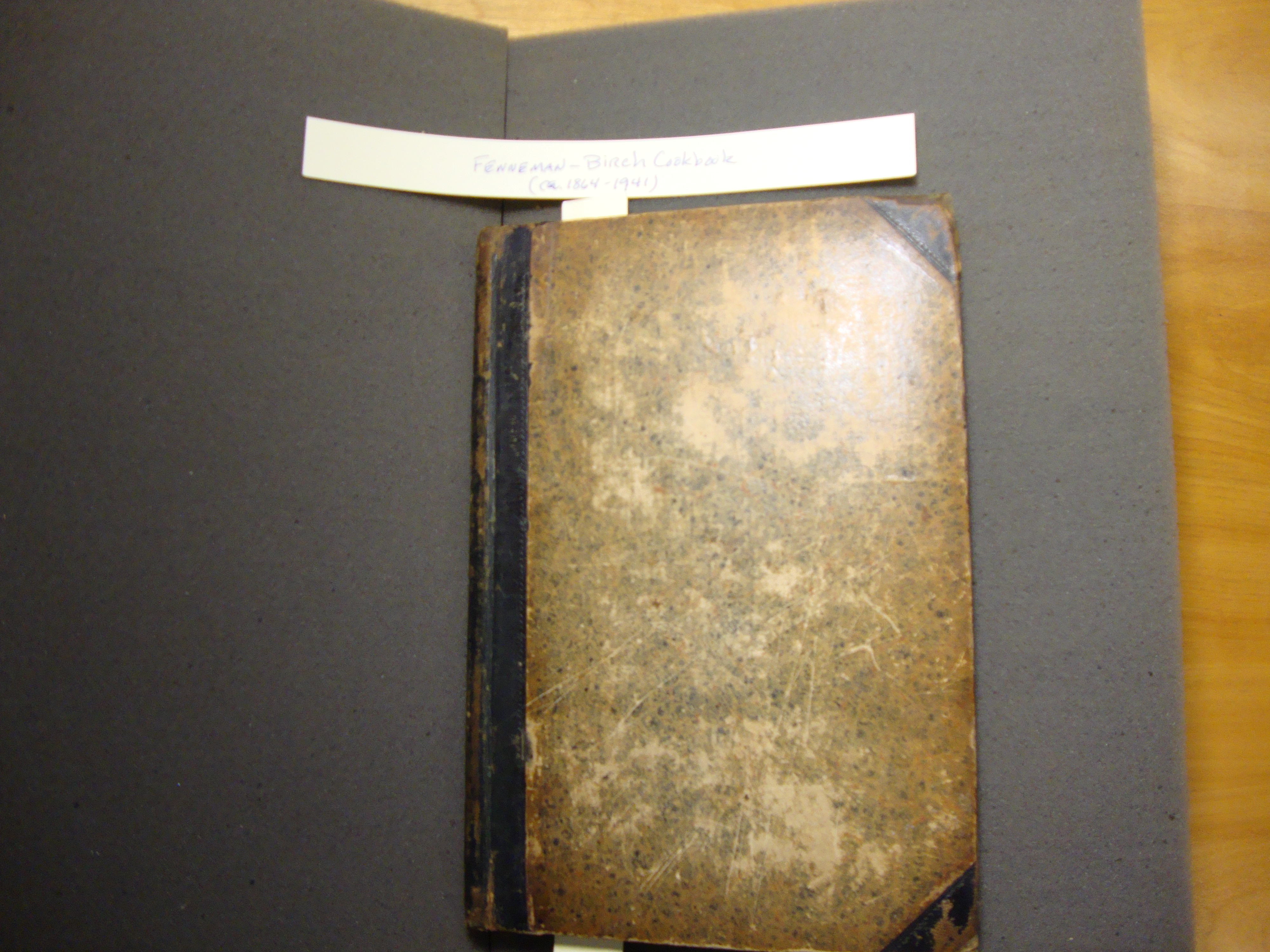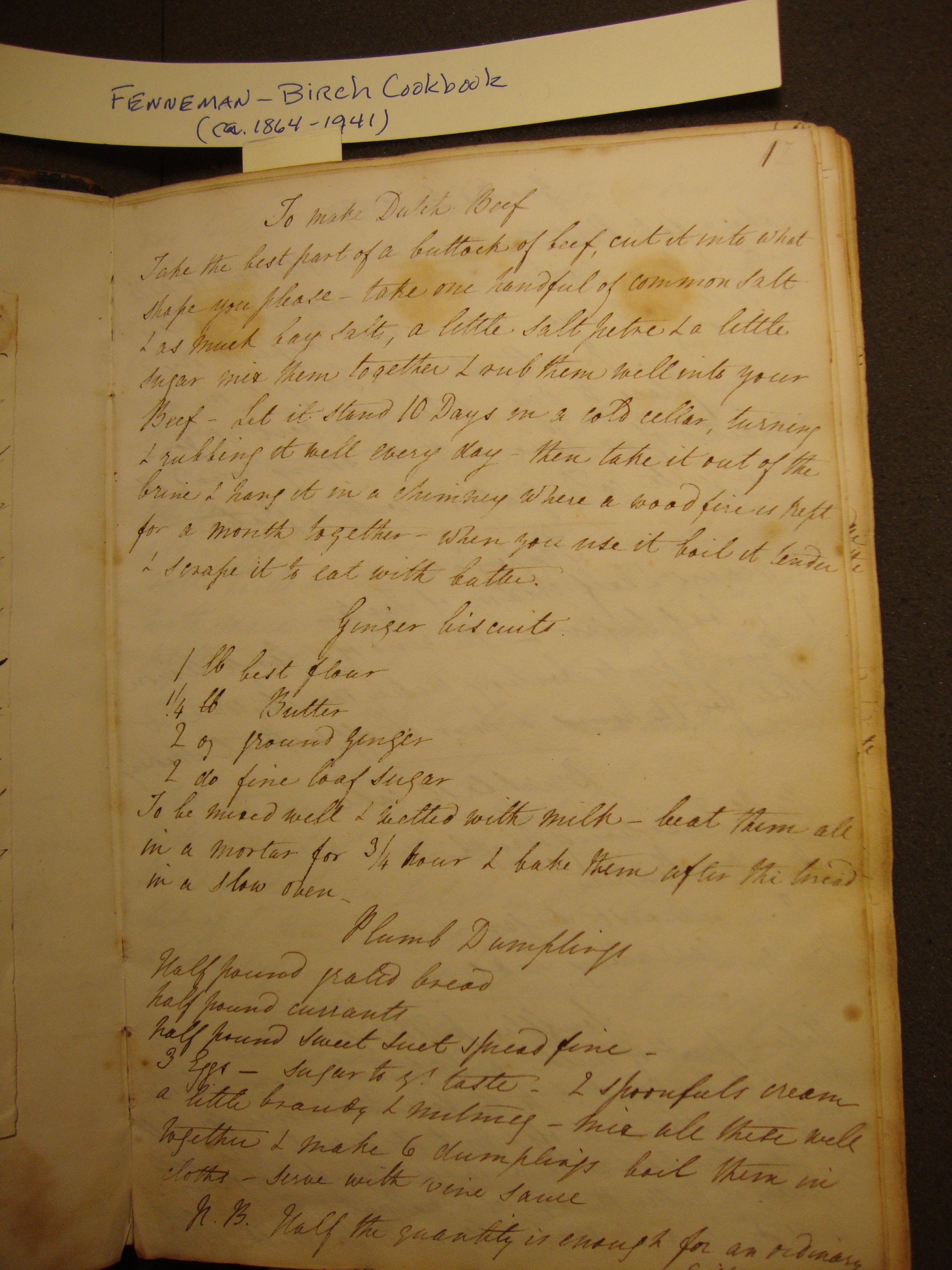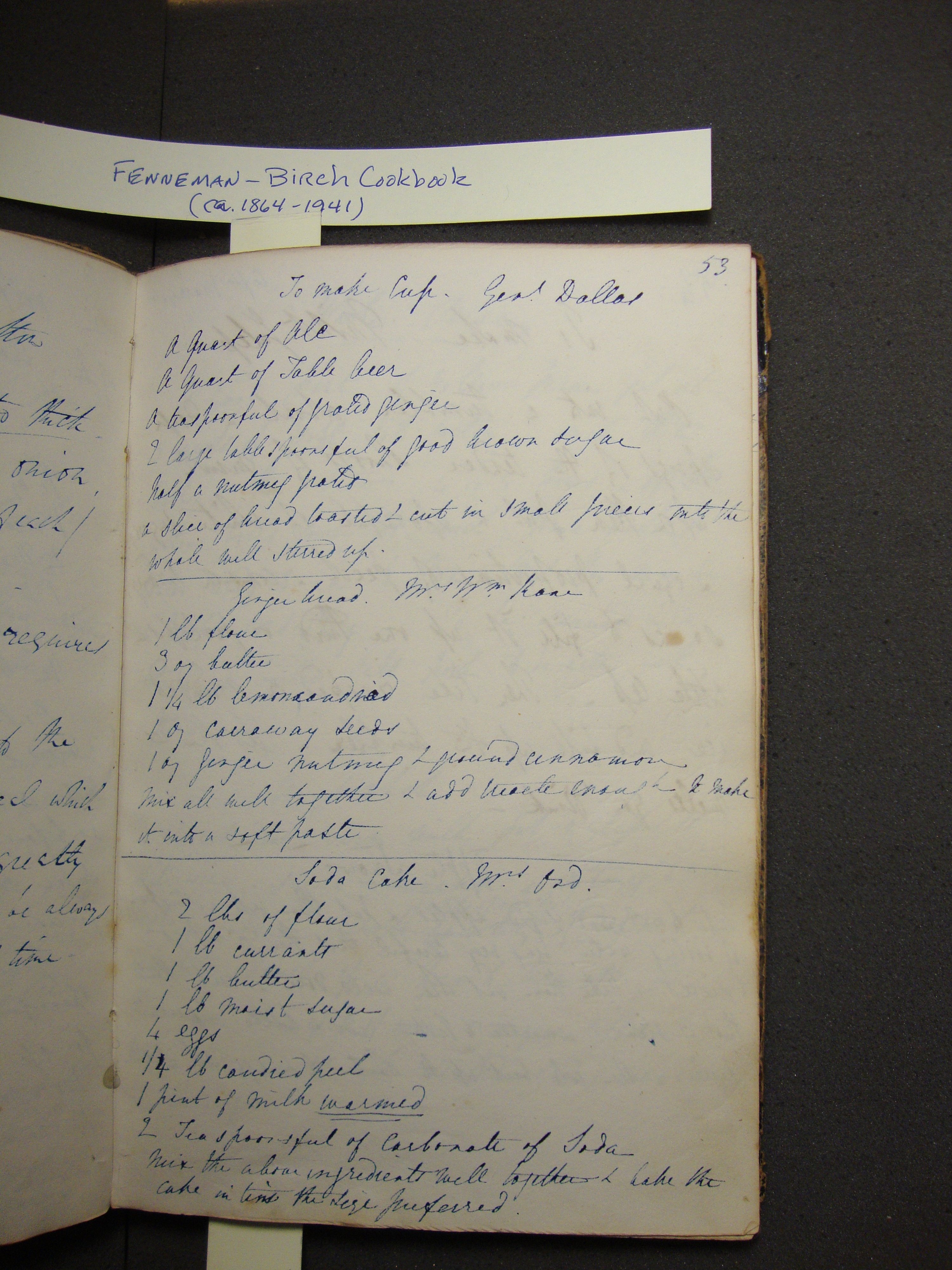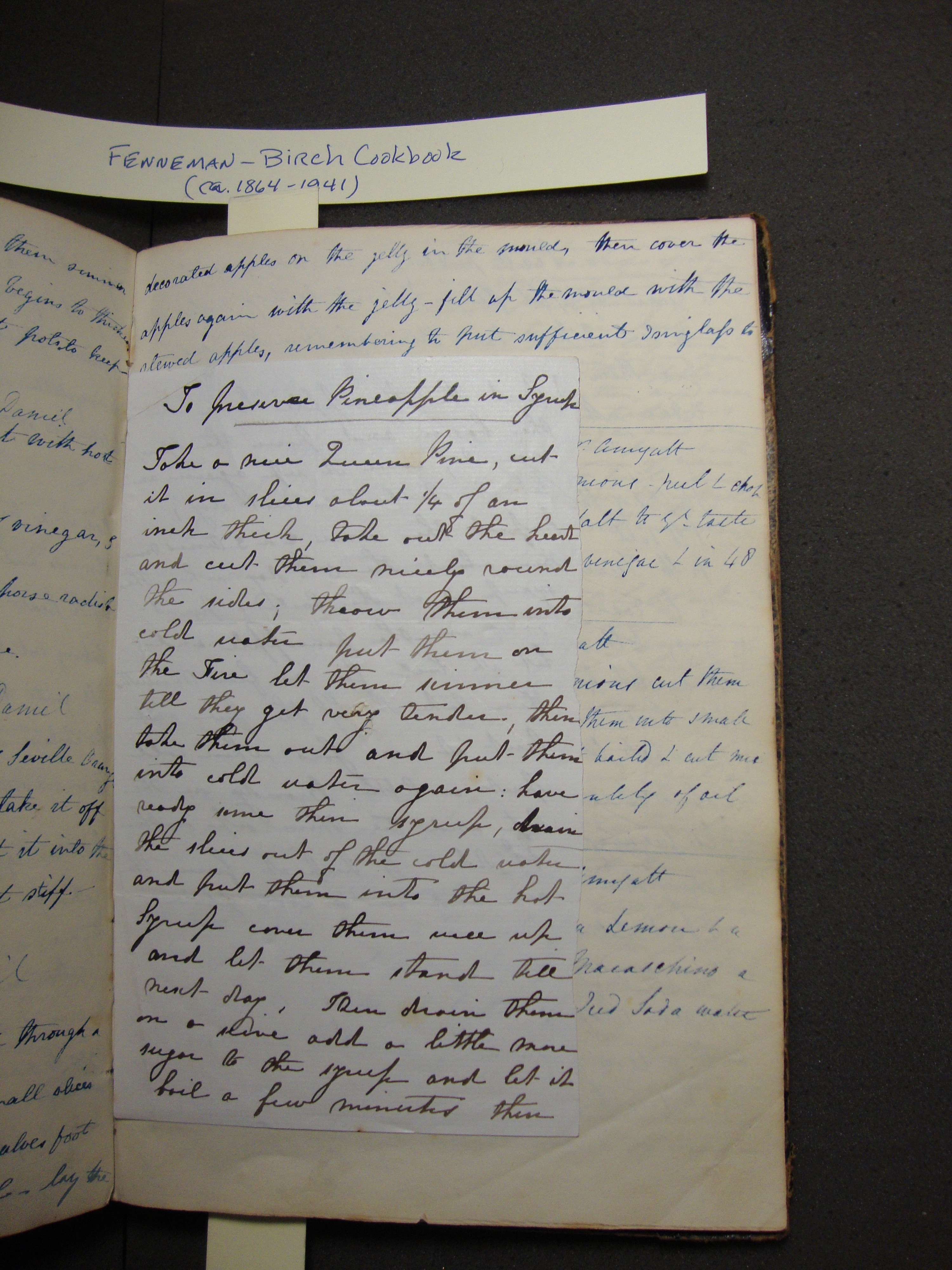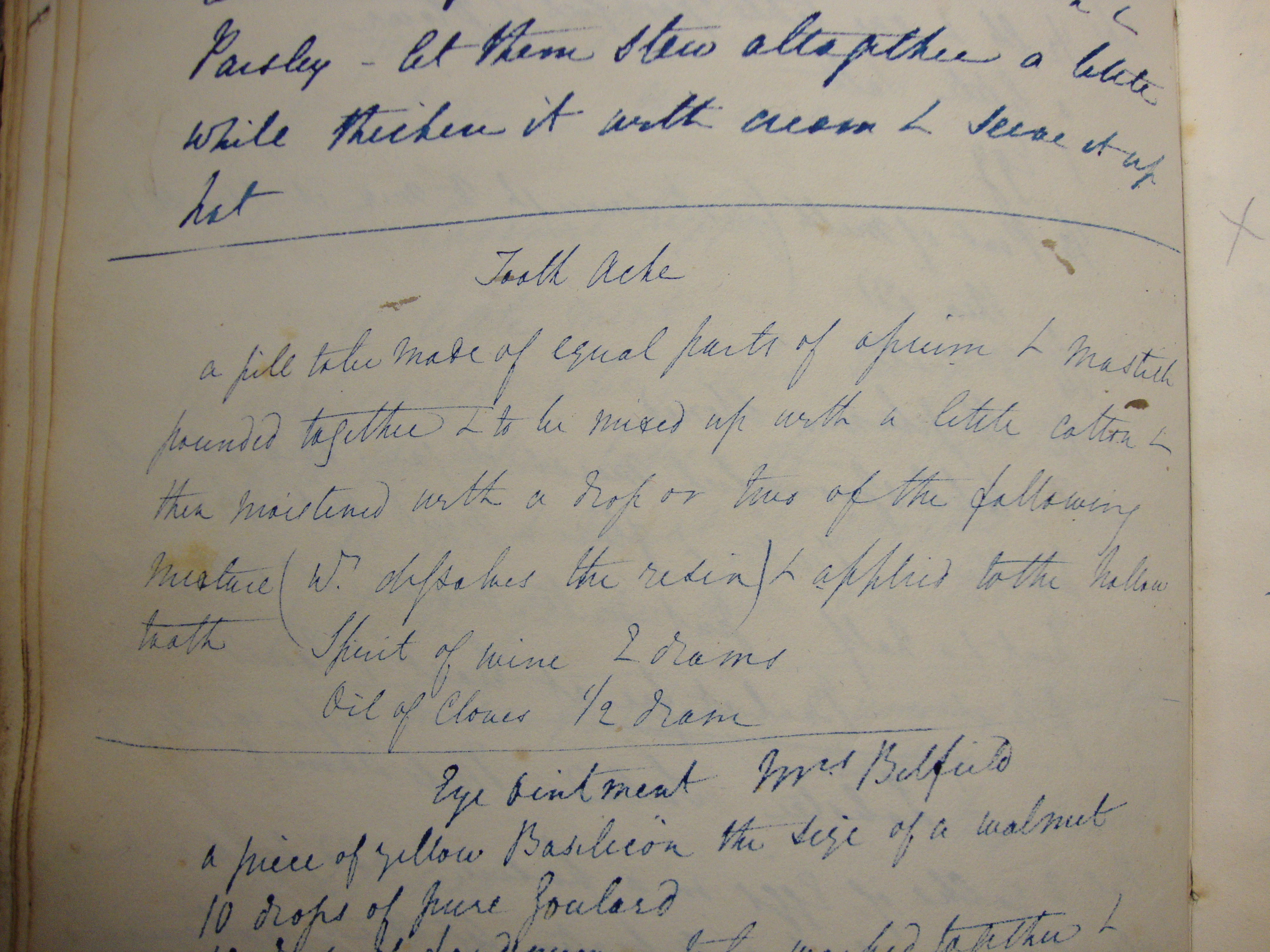 Sidden, Evelyn N. Dilhorne Cookbook. (in use ca. 1864-1941?) Signed by Sidden and dated January1894, and possibly in most active use between 1894 and 1930, though the latest dated item is an insert dated "1941." 23 x 17 cm. Soft cardboard boards. Binding is severely weakened—use great care. Total 90 leaves plus numerous loose leaves inserted and others glued to book leaves.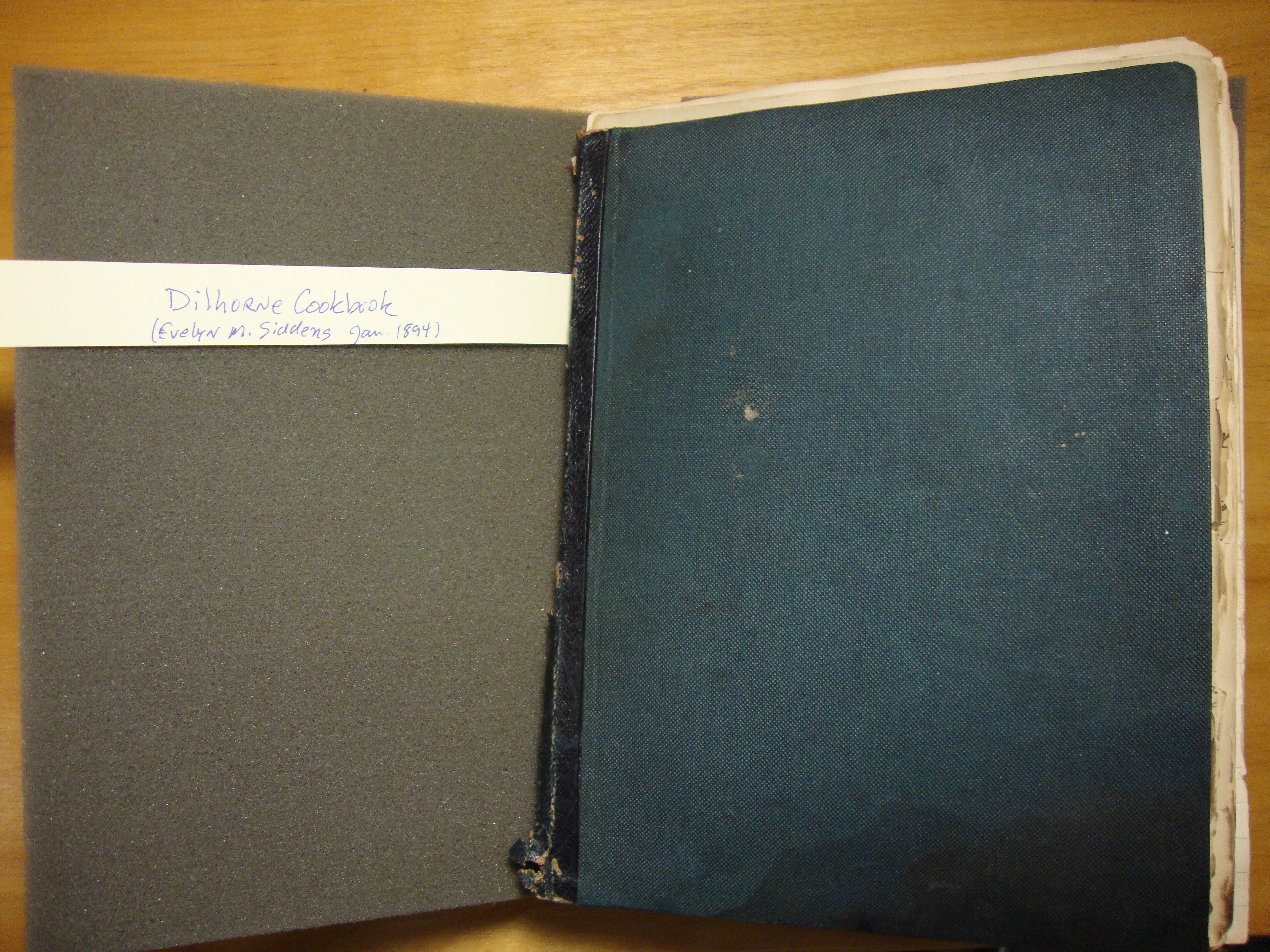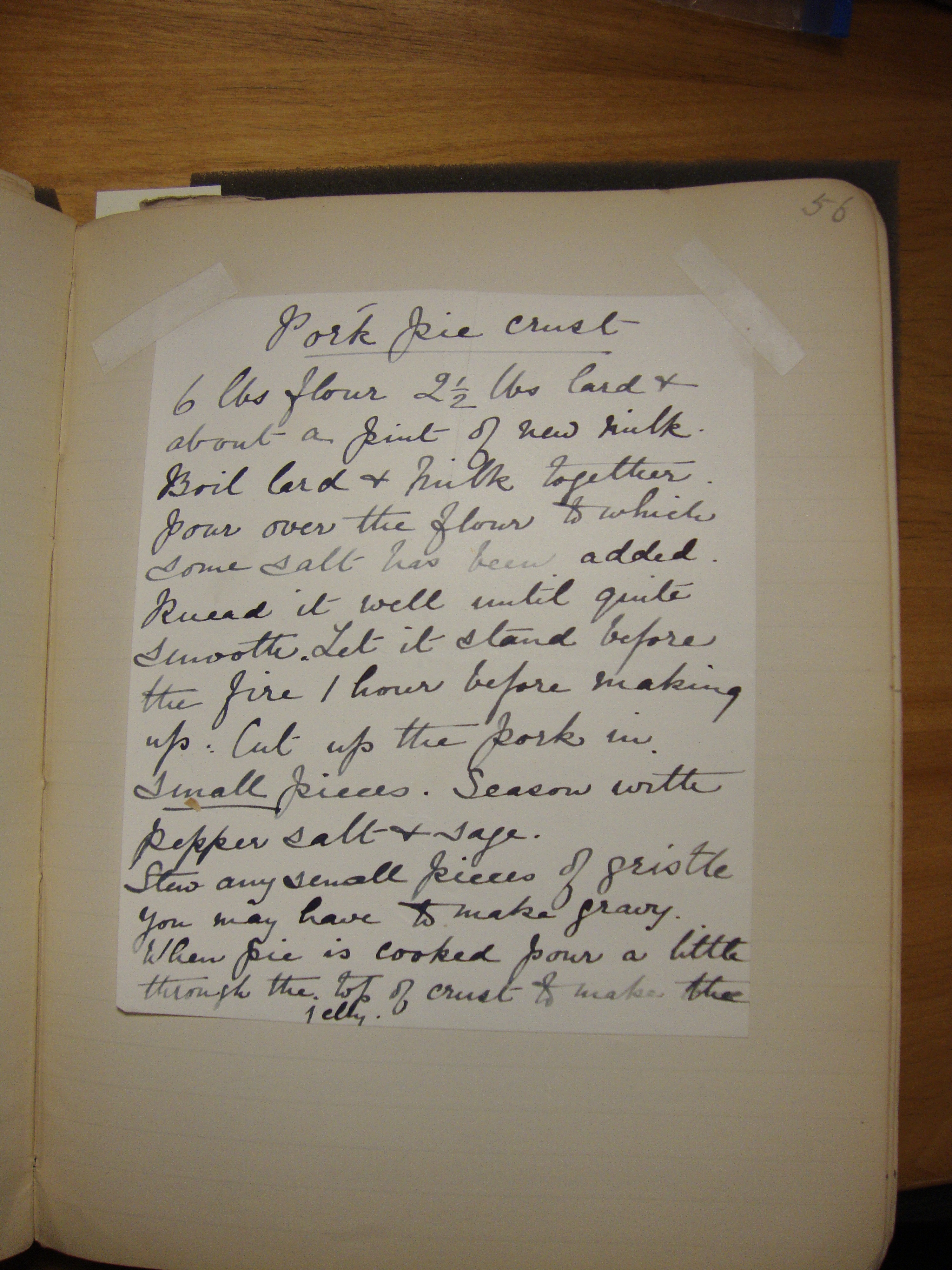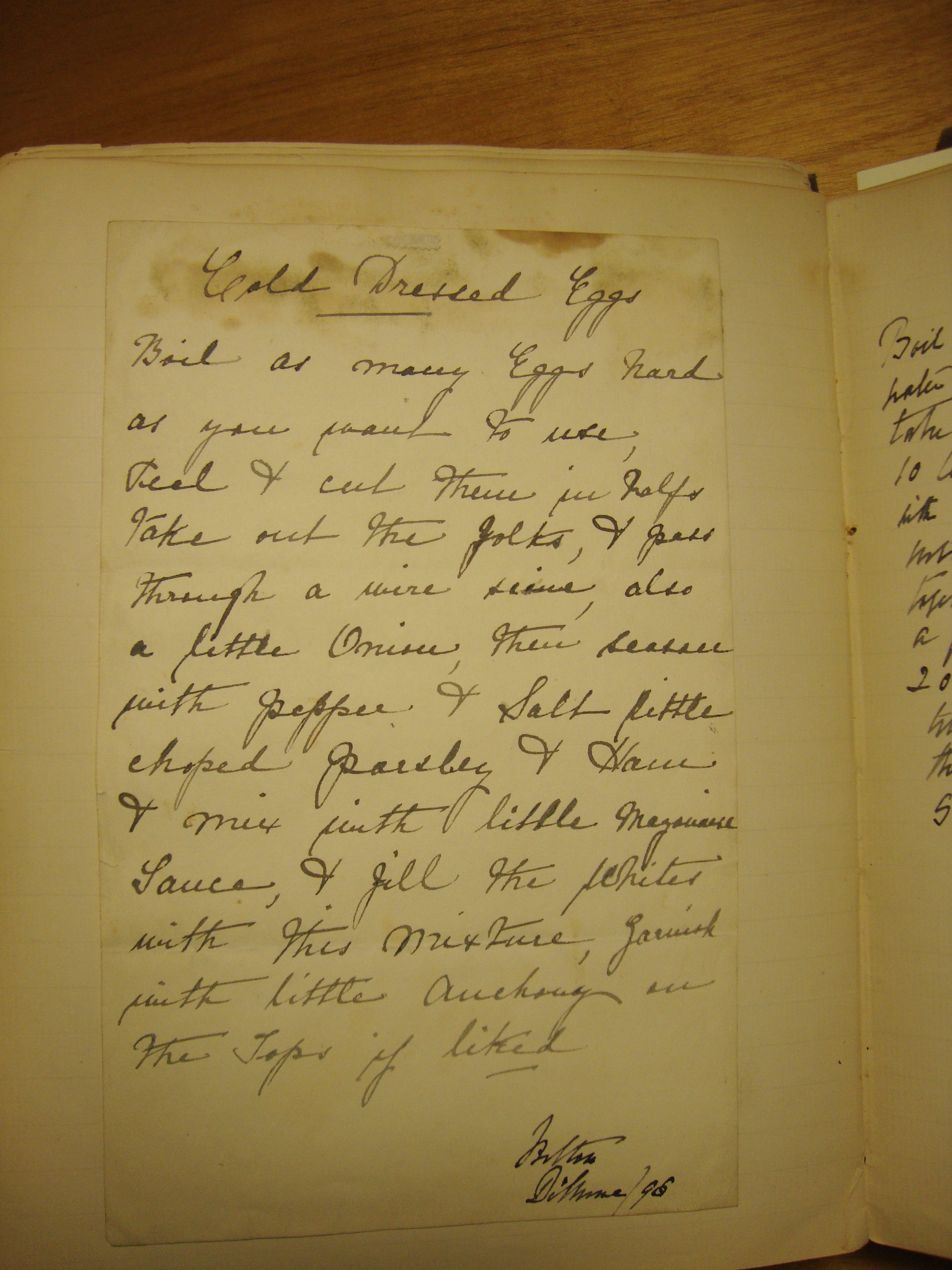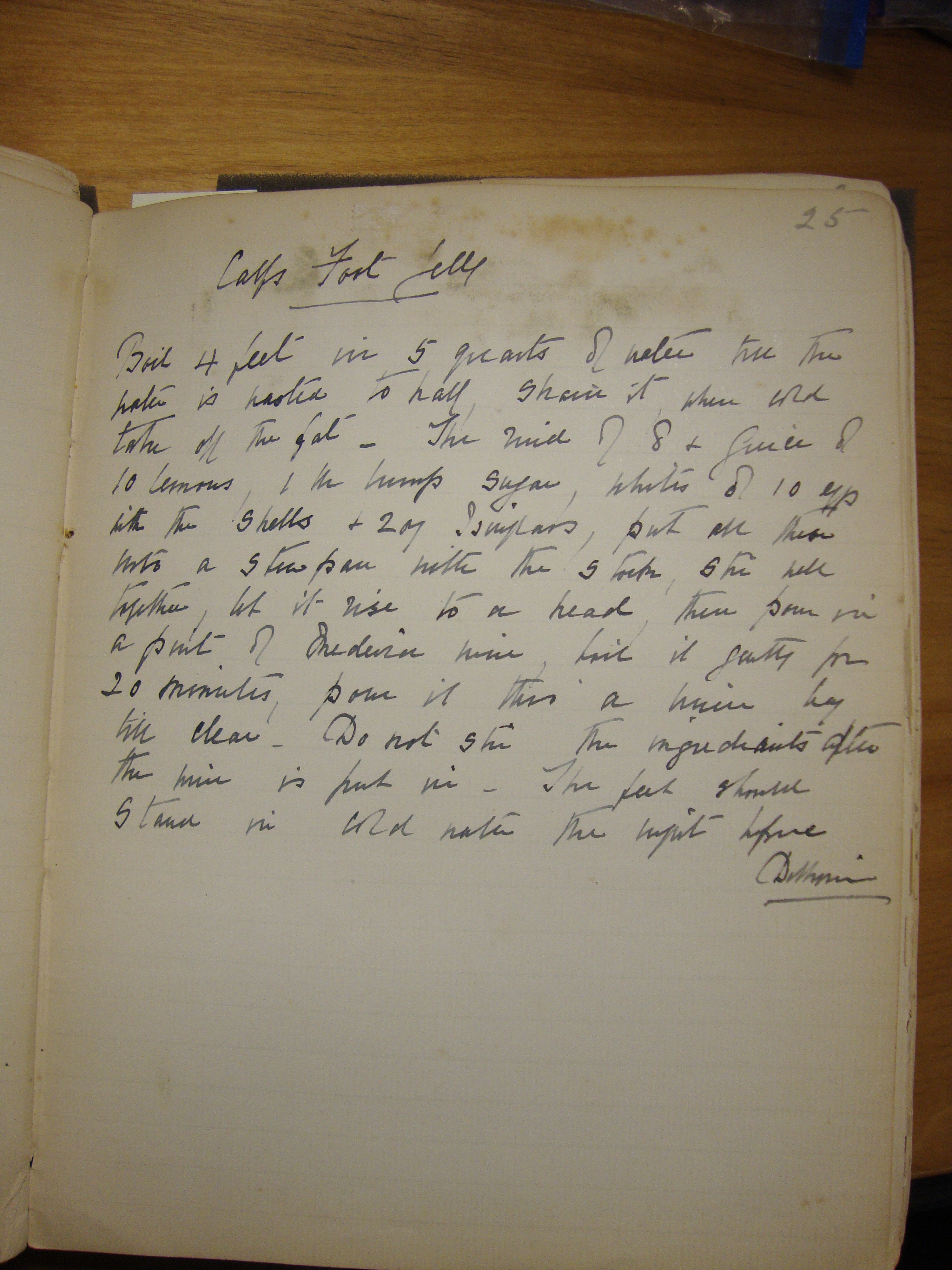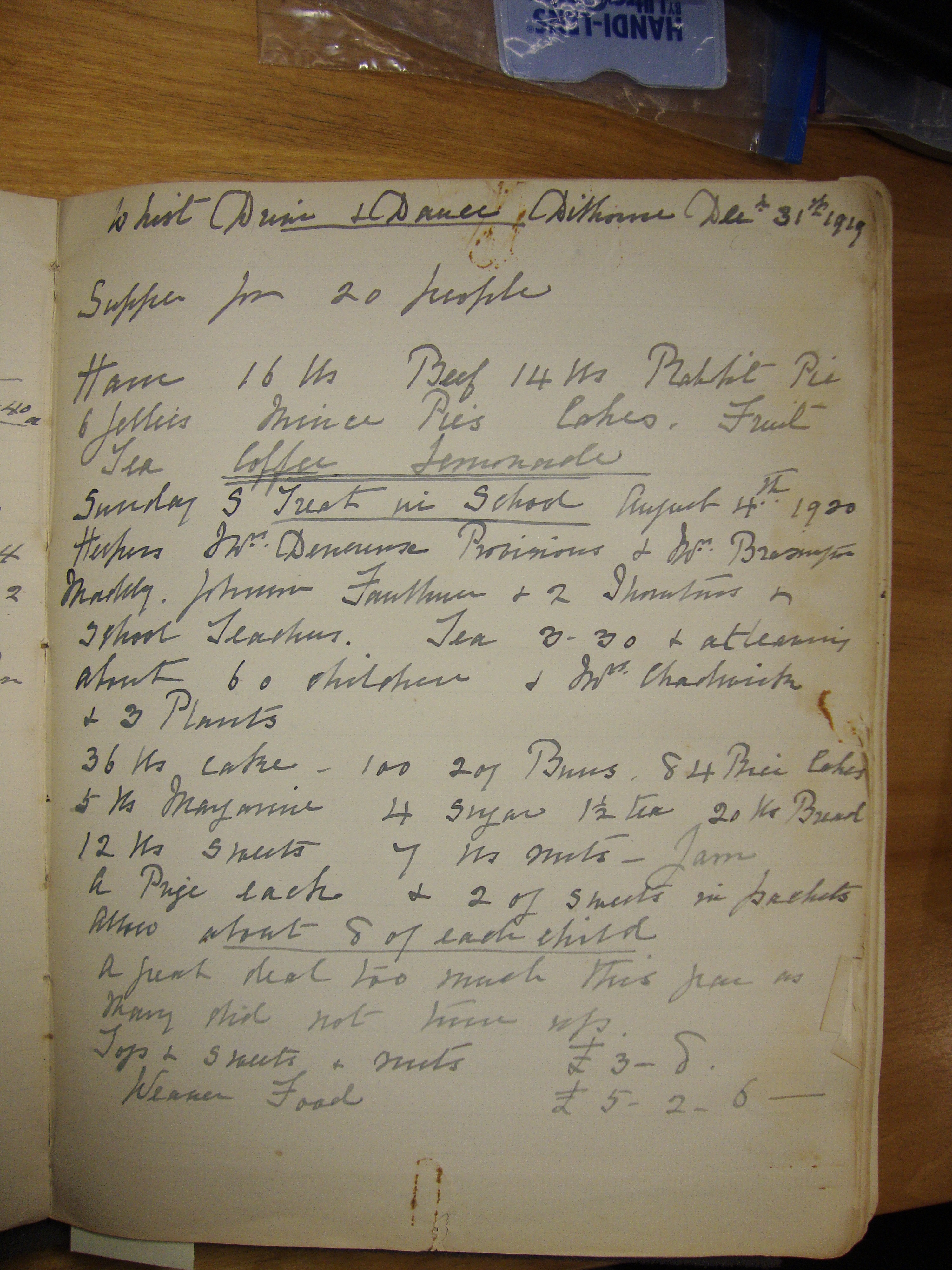 Stern, Frances, and Gertrude T. Spitz, Food for the Worker: The Food Values and Cost of a Series of Menus and Recipes for Seven Weeks. Boston: Whitcomb & Barrows, 1917.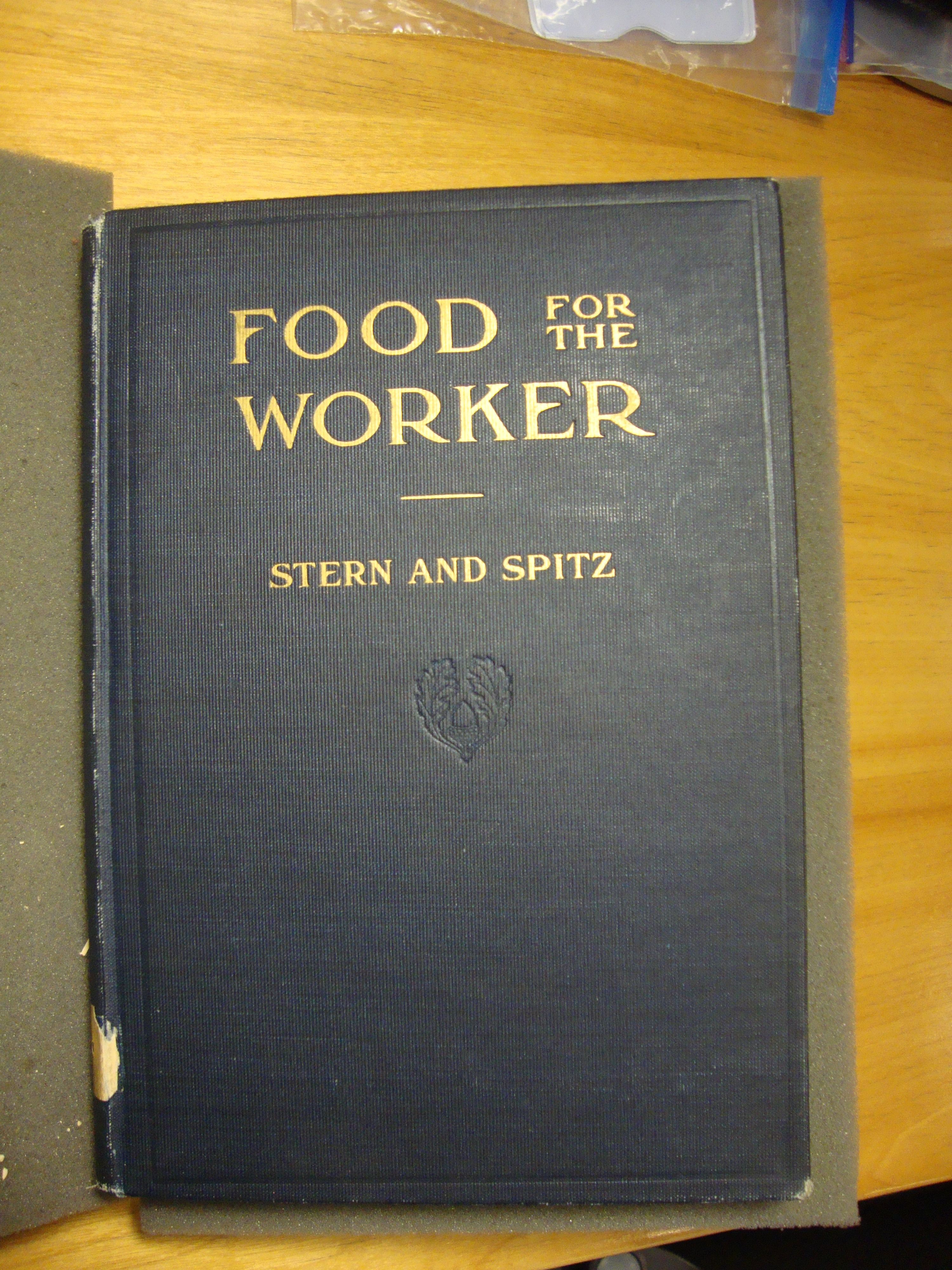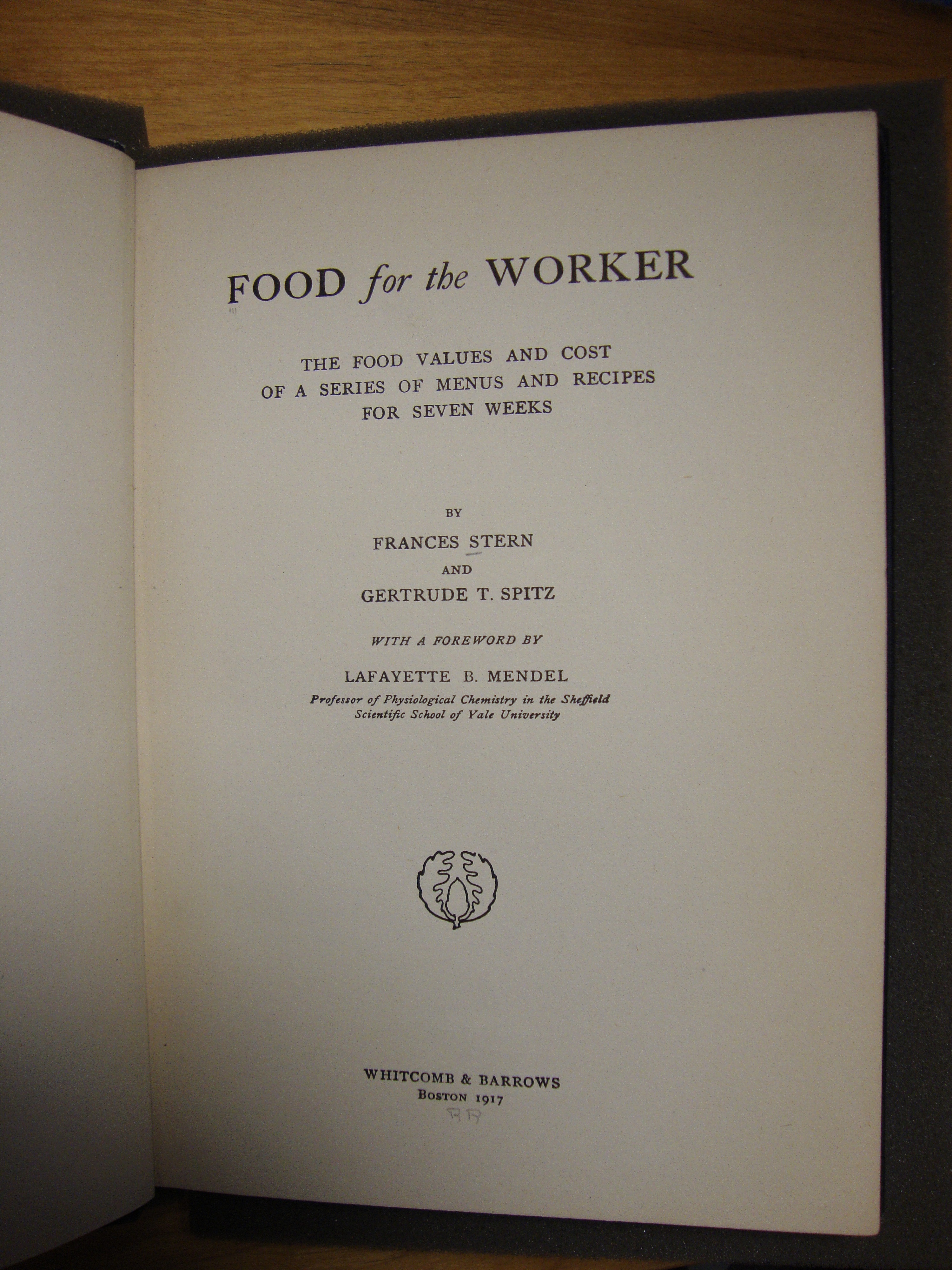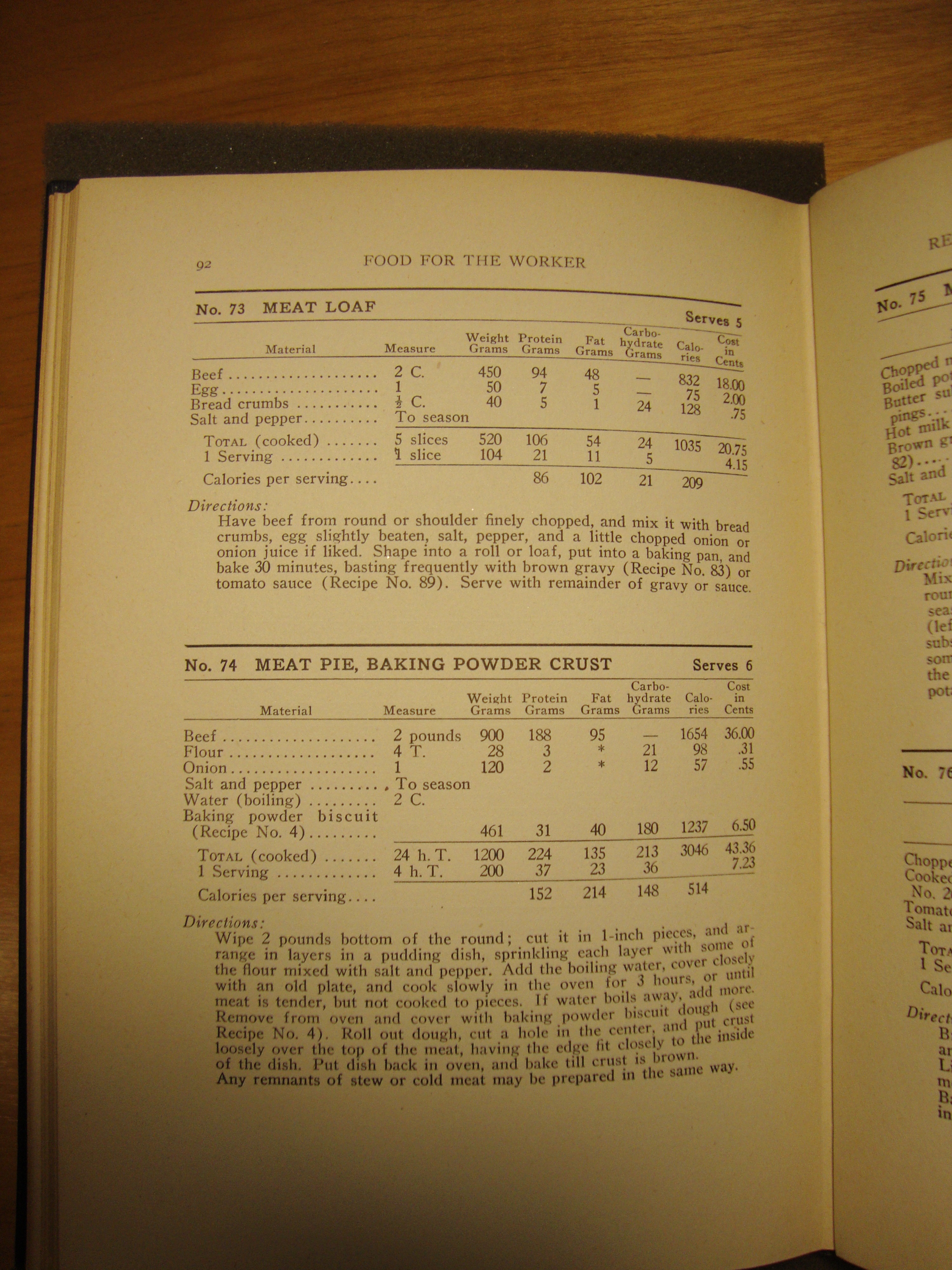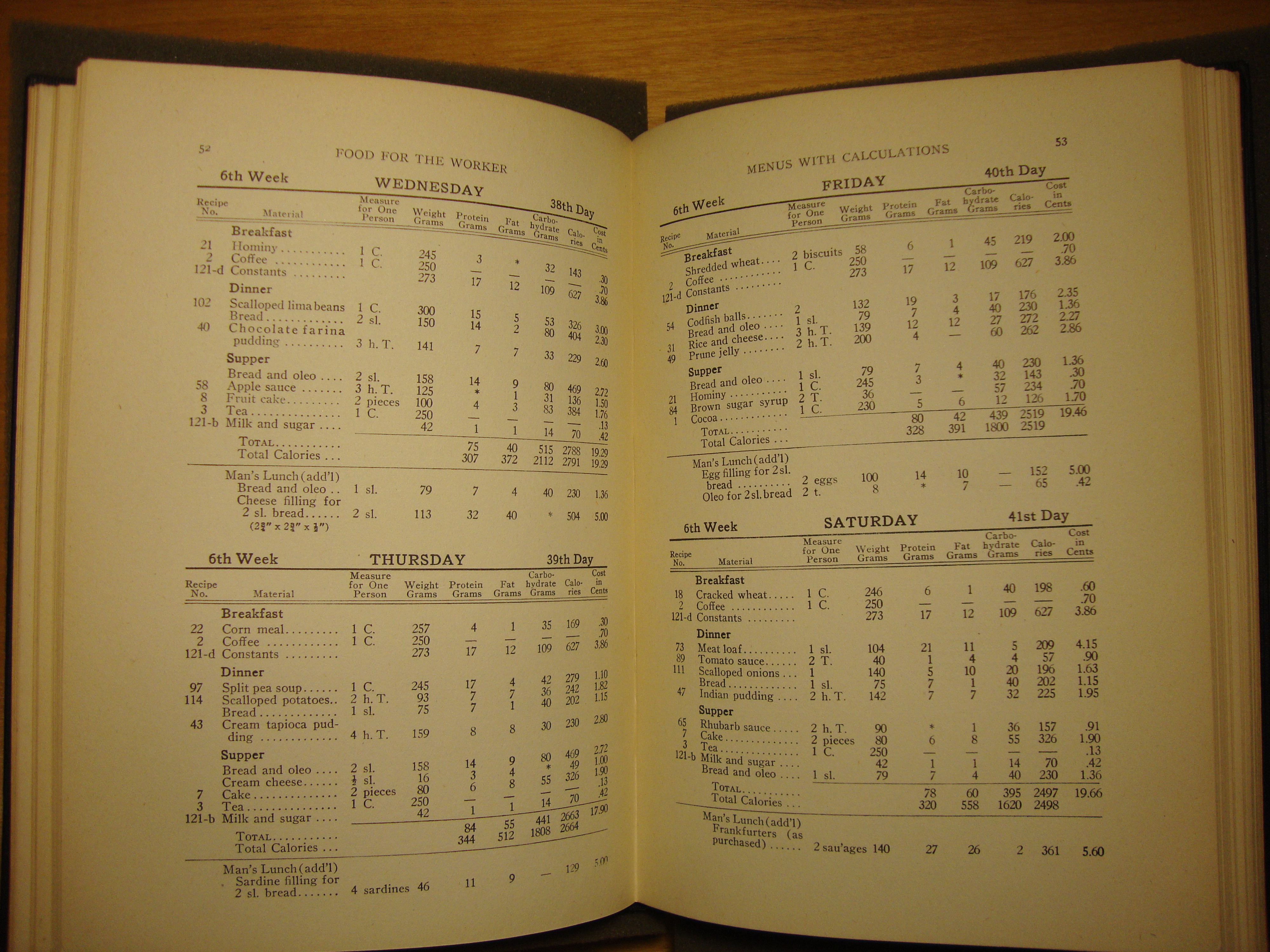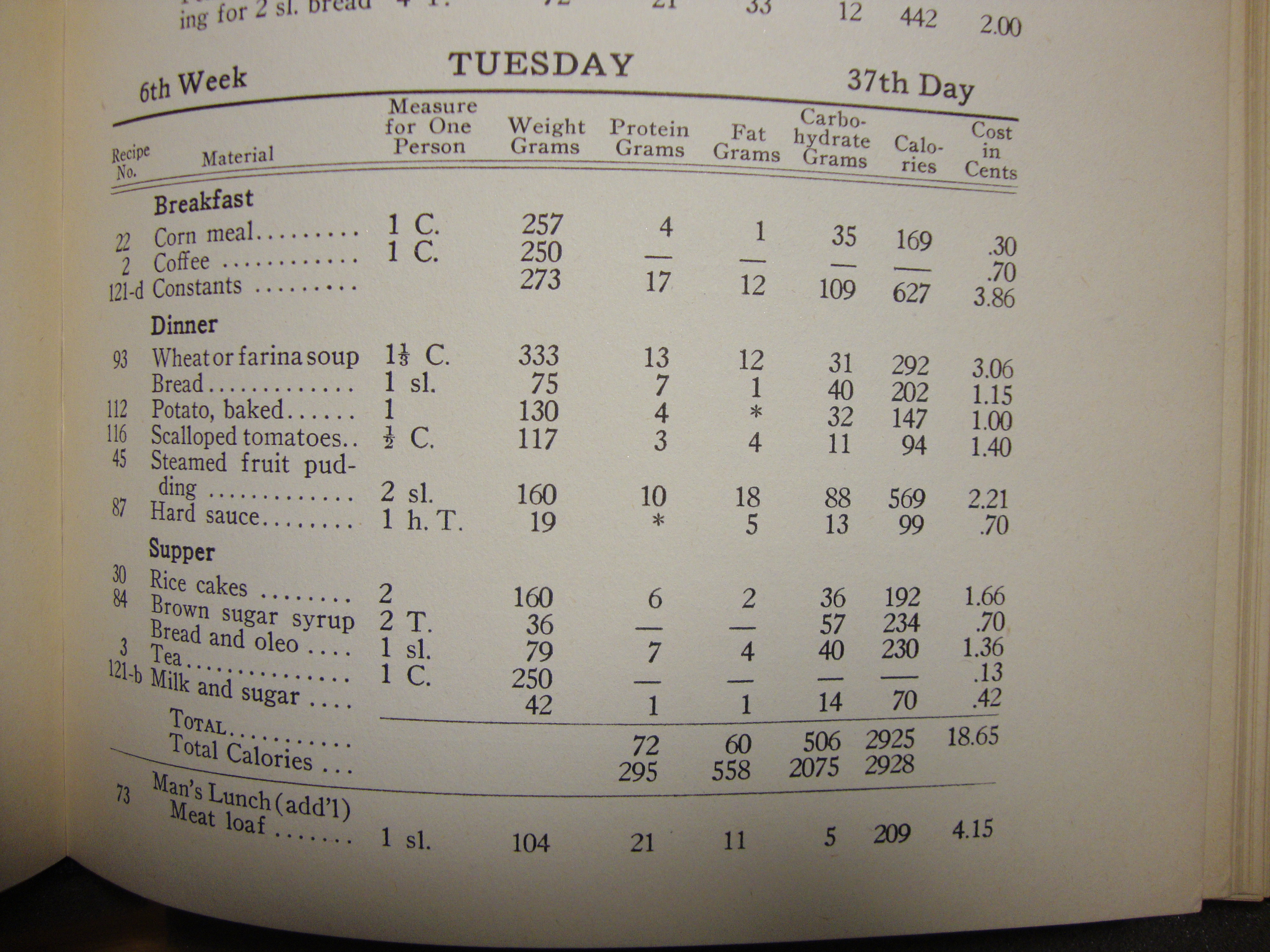 Nesbitt, Florence. Low Cost Cooking, by Florence Nesbitt; a manual of cooking, diet, home management and care of children for housekeepers who must conduct their homes with small expenditure of money. Chicago: American School of Home Economics, 1915.