The Print Cycle (2): Death Comes to the Print Shop
How many functional parts of the hand-press printing establishment can you identify?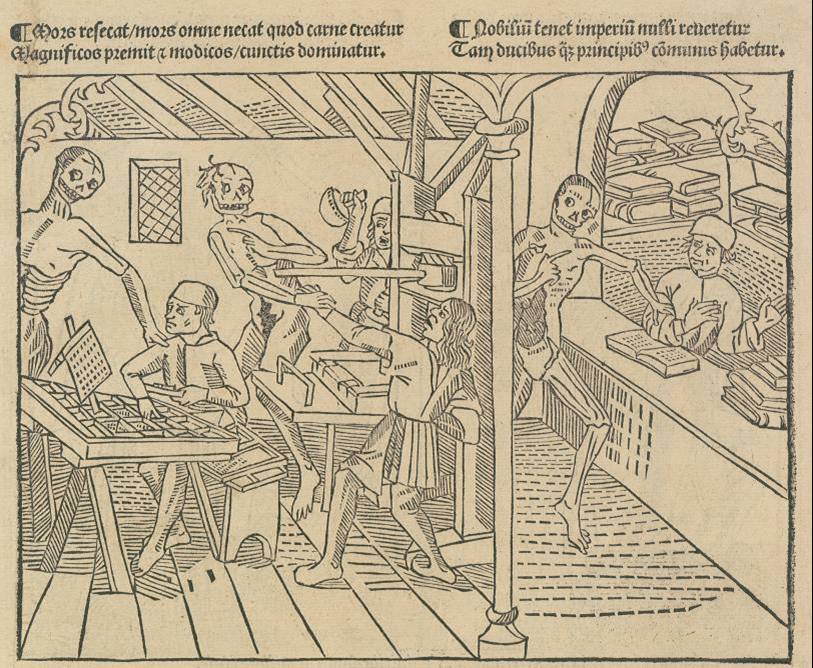 Whole page image from
LA grat danse macabre des homes des femes hystoriee augmentee de beaulx dis en latin. Le debat du corps et de lame. La coplainte de lame dampnee. Exortation de bien viure bien mourir. La vie du mauuais antecrist. Les quinze signes. Le iugement. [With woodcuts.] G.L.[Mathias Huss: ] lyon, le .xviii. iour de feurier, 1499. 2o. 42 leaves. Sig. a-g6. Printed in double columns, 46 lines to a column.