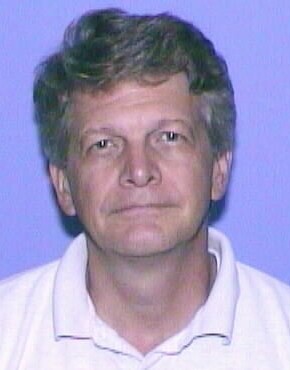 Arnold Sanders, Emeritus Professor of English (2015)
(Major Interests: medieval literature, history of the book and archival research)
Van Meter 141 / Campus Phone, x6515 and Goucher Library Special Collections (Athenaeum, 4th floor)
Course Web Sites:
Recent Publications:
"The Death of the Editor and Printer: Teaching Early Modern Publishing Practices to Internet-Raised Undergraduates." Teaching Early Modern Literature from the Archives. Heidi Brayman Hackel and Ian Moulton, eds. NY: MLA Press, 2015. 82-100.
"The '1689 Chaucer': A Reissue of the Last Black-Letter Chaucer Edition." Journal of the Early Book Society. 13 (2014) 221-29.
"Hands-On Research with Rare Books and Ephemera," Archives Remixed, Archive (June 2012). Available online at http://archivejournal.net/journal/. (co-authored with Sarah Kendall ['08] and Cassie Brand ['09]) An editor-solicited article for a thematic issue about undergraduate work in archives and rare book collections.
"Writing Fame: Epitaph Transcriptions in Renaissance Chaucer Editions and the Construction of Chaucer's Poetic Reputation," Journal of the Early Book Society 14 (2011), 105-130.
Recent Conference Papers Delivered:
"Pearl's Hyperbola/e and God's Spotless Spot: Beautiful Excess and Deficiency," Medieval Institute's 48th International Congress on Medieval Studies, May 9-12, 2013.
"Writing Fame: Renaissance Chaucer Editions' Epitaph Transcriptions and the Construction of Chaucer," 45th International Congress on Medieval Studies, May 2010. Slides referred to in the talk are stored in this PowerPoint slide show. If your Internet connection is slow, you can see a shortened version on this web page: http://faculty.goucher.edu/eng330/Kzoo%202010/kalamazoo_2010.htm.)
"The Promise and Perils of WorldCat and Online Library Catalogues as Search Engines for Copy-Specific Information and Images of Early Books," 42nd International Congress on Medieval Studies, May 2007
"Collecting to Teach / Teaching to Collect: The James Wilson Bright Collection of the Julia Rogers Library," Collectors and Collecting Conference, Chawton House Library, 19 July 2007
"'Sir Gareth and the Green Knight' (Or, 'The Unfair Unknown'): Educating the Ignorant in Malory's 'Gareth' and the Gawain-Cycle Romances" 40th International Congress on Medieval Studies, May 2005 (Revised and published as "Sir Gareth and the'Unfair Unknown': Malory's Use of the Gawain Romances," Arthuriana 16:1 (Spring 2006) 34-46.)